The Concordia Teacher and Learning Academy (CTLA) is an innovative program that will strengthen the skills and confidence of non-licensed educators that are teaching in Wisconsin Choice program schools. Participants will engage in coursework and a mentorship with a licensed teacher to earn their CTLA Certificate.
Why this academy is right for you:
Short terms

Mentoring

Graduate credits

Asynchronous (self-paced)

Taught by experts

Immediately applicable skills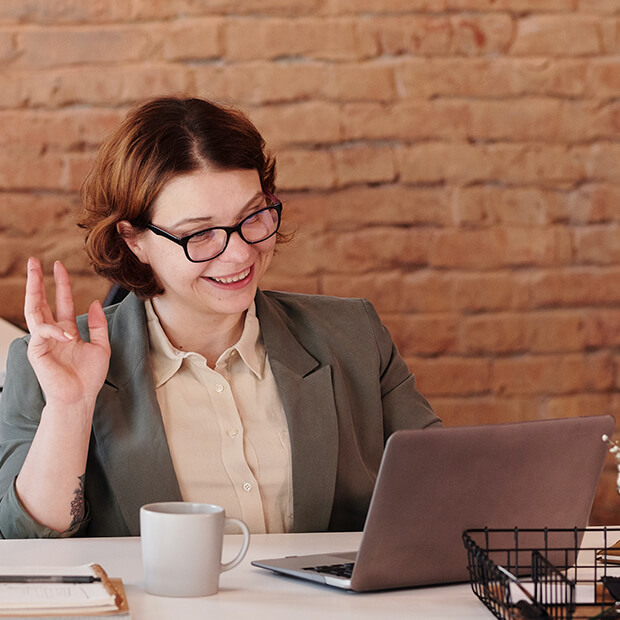 Mentoring program
When teachers are connected and supported, the whole learning community benefits with a more positive school climate. The CTLA mentoring program helps new and experienced teachers find their purpose by guiding both mentee and mentor through regular meetings, in-classroom observations, suggested discussion topics, summer planning days, and a small-group peer-led online forum, divided by grade levels and subject areas.
School Choice Wisconsin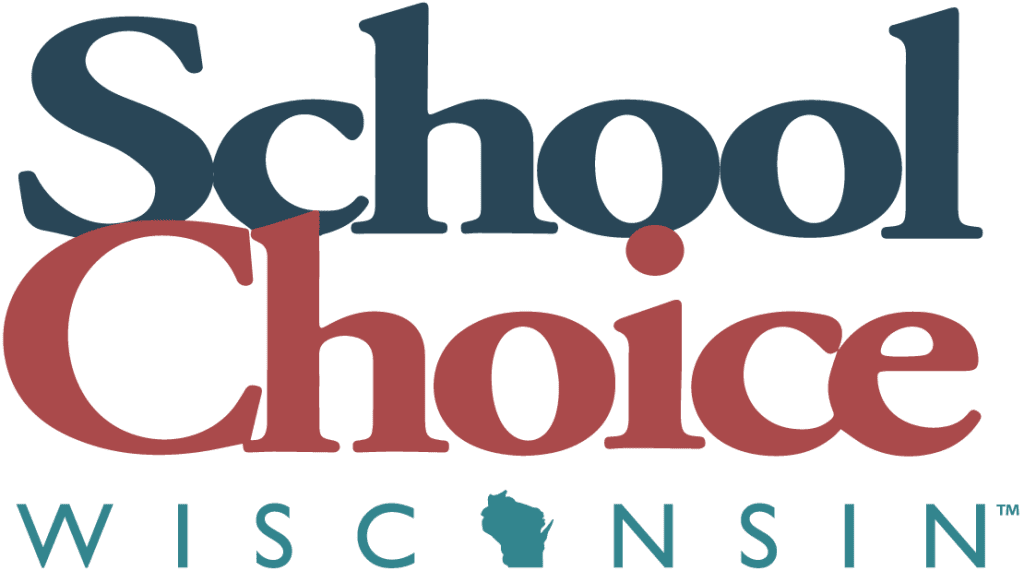 Partnership
The CTLA program is co-created and endorsed by School Choice Wisconsin with over 373 participating schools. School Choice Wisconsin is a non-profit 501 organization that works to empower parents by developing, supporting, and promoting the ideas and policies that create vibrant, quality options in K-12 education in Wisconsin.
Learn more
Choose your path
Worried about the time commitment of getting your master's degree and Wisconsin licensure? Compare the CTLA with Concordia's other options.
CTLA
CTLA Certificate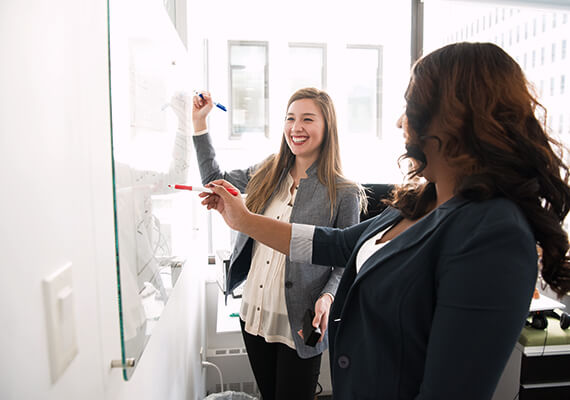 Slow Paced
1.5 Year Completion
Mentoring Support
15 CTLA Courses
45 CTLA Credits
-
Teacher Development
CTLA & CAPTL
CTLA Certificate + Master's + Licensure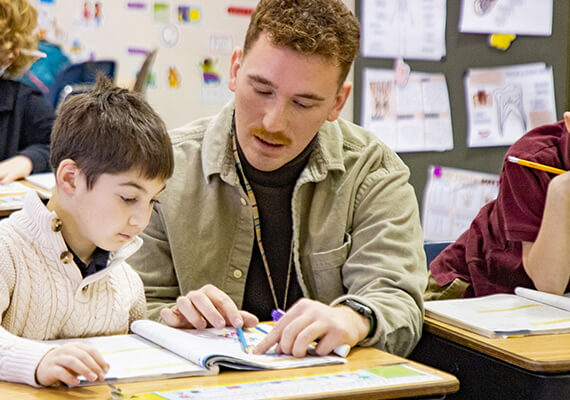 Slow Paced
3.5 Year Completion
Mentoring Support
15 CTLA + 9 CAPTL Courses
45 CTLA + 22 CAPTL Credits
1 Semester of Student Teaching & Clinicals
Master's Degree, State Licensure
CAPTL
Master's + Licensure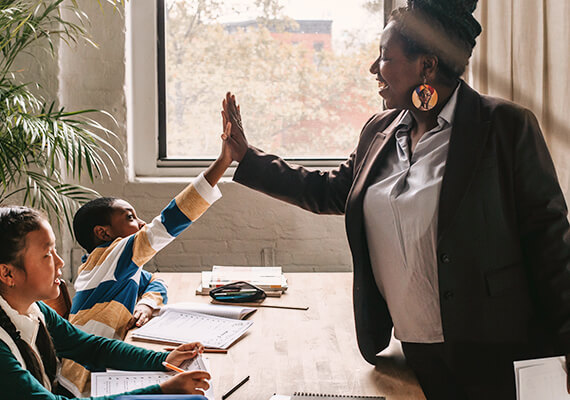 Fast Paced
2.5 Year Completion
-
15 Courses
34-52 Credits
1 Semester of Student Teaching
Master's Degree, State Licensure
Learn More
Explore Concordia's Teaching and Learning Academy courses
Select a course below to learn more:
Attitudes and Dispositions: The Power Skills of Great Teachers
CTLA 105
During this course, students will explore, consider and strengthen the most critical teacher dispositions to develop a positive attitude when working with others and actively seek ways to develop positive relationships with learners, colleagues, administration, and families. Ethical principles of education and how they impact instructional pedagogy will be explored. (4 weeks)
Application of Learning Theory in Reading and Math
CTLA 205
This course will teach students how to begin developing instructional techniques for Reading and Math, including skills to analyze, synthesize, evaluate, incorporate sound educational practices and a foundation in the Science of Reading into his/her practice. Students will comprehend the concepts and practices of human learning as they apply them to teaching both Reading and Math, along with developmentally appropriate practices. The student will utilize and practice activities that promote active learning. (8 weeks)
Arts and Creativity Instruction
CTLA 310
This course explores principles, methods, and materials for teaching children music, movement, visual arts, and dramatic play through process-oriented experiences to support divergent thinking. Additionally, this course will prepare teachers to integrate art, music, and creativity into their curriculum with an emphasis on child development. (4 weeks)
Assessment and Accountability across the Curriculum
CTLA 300
This course provides an examination of the uses of a variety of assessment practices and strategies to improve student learning as well as inform instructional practices. Considerations will be given to various curricular areas and how to best match assessment to learning outcomes. Special emphasis will be placed on authentic assessment practices, project-based assessments, standardized tests, and developmental screenings. Additionally, students will become familiar with measures to assess learners from linguistically and culturally diverse backgrounds. (8 weeks)
Behavior and Classroom Management Strategies
CTLA 210
This course will allow the students to implement behavioral theory into practice with classroom management techniques. Students will be able to understand and analyze behavior intervention strategies and classroom management techniques designed to support all learners in their educational journey. Consideration will be given to the educational and developmental needs of all learners, including the reluctant, disadvantaged, special needs, and/or exceptional learners. (8 weeks)
Collaborating with Families and Community Resources
CTLA 405
After examining the dynamics of the family structures within the school demographics and the community at large, students will be able to critique the importance of working collaboratively with families and school personnel and teaming models. Students will understand the effects teaching practice has on learners, their families, other educators, and the community. Students will be able to identify the potential areas of misunderstanding, conflict, or miscommunication when working with families and learners of differing backgrounds, socio-economic status, and educational needs such as support, modifications, and accommodations. Students will be able to proactively employ effective strategies for developing and strengthening teacher-parent relationships. (4 weeks)
Diversity in Classrooms and Schools
CTLA 500
This course will prepare students to understand how factors in the environments outside of school (family circumstances, community, health, economics) may influence a child's learning. Participants will know the effects of cultural differences on successful family-school partnerships and learn the resources and assets of the local community to better educate all students. (8 weeks)
Influences of Culture in Our Schools
CTLA 510
This course is designed to challenge the student to examine the influences of culture on all Americans and consider their various experiences in America's schools. To accomplish this, the participant must understand the pervasive influence of culture on human beings and human relationships. Students will study the following microcultures: socioeconomic status, sexual orientation, ethnicity, religion, language, and gender, and explain how an individual's cultural identity is based on membership in multiple microcultures. Further, an analysis of movements that encourage diversity and cultural pluralism in society and explain vested interests that operate within society that hinder cultural awareness and acceptance will be discussed. (4 weeks)
Instructional Design and Delivery for All Students
CTLA 410
This course will outline how children learn and develop, as well as how teachers can provide learning opportunities in all curriculum areas that support intellectual, social, and personal development. Further, students will learn to identify the need for, as well as provide, educational and social/emotional support to all children. Finally, students will explain how the teaching strategies they observed and used address the learners' needs, strengths, interests, and social/emotional development, as well as describe connections the teacher makes to the learners' prior learning, interests, culture, or community. (8 weeks)
Legal Structures and Your Ethical Responsibilities
CTLA 110
During this course, students will examine and better understand the legal structures that affect education. Teachers must know the legal rights of learners and teachers and teacher responsibilities to best meet the needs of all students, as well as how to access information concerning questions of law & ethics. (4 weeks)
Psychology of Teaching and Learning
CTLA 200
This course is a review of the basics of Educational Psychology 101. Students will explore and understand relevant theories of human development: physical, psychological, social, and educational concerning relevant theories of brain development, memory, and learning. The purpose of this course is to prepare students to be able to use educational terminology and apply psychology to teaching and learning. (4 weeks)
Reaching and Teaching All Students
CTLA 400
This course will expose students to fundamental terms and concepts regarding special education law in addition to exposure to the roles and responsibilities of individuals with a variety of needs within the classroom. Students will learn to make accommodations, modifications, and/or adaptations to the general curriculum. Students will begin to analyze work samples, determine strengths and weaknesses for each sample, and plan for a mock conference with the learner. (4 weeks)
This course provides an overview of and an understanding of the importance of STEM education. Emphasis will be placed on learning how to integrate STEM components into the classroom and providing knowledge of how to create a quality STEM lesson. Also, participants will learn to connect STEM and their students' future careers. At the end of this course, you will have confidence that no matter what grade/subject you teach, you can integrate STEM successfully. (4 weeks)
Teaching 101: History, Myths, and Realities
CTLA 100
This introductory course will expose students to the very basics of teaching and the impact teachers have on learners and the learning process. Through discussion and reflection, the student will consider the impact of a teacher's personal worldview upon an educational environment; basic characteristics that support and defend teaching as a profession; and characteristics and competencies that are necessary for excellent teaching. At the end of this course, students will formulate a personal philosophy of teaching and learning. (4 weeks)
Ready to start?
Signup for the Concordia Teacher and Learning Academy.